Academy Leadership
Mr. Stephen Philabaum, Headmaster
Coming soon!
Mrs. Cherie Miller, Assistant Headmaster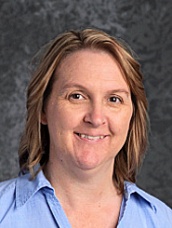 Mrs. Miller is the Assistant Headmaster for Archway Trivium East. She joined Great Hearts in 2015 as a second grade lead teacher after seven years teaching second grade, sixth grade, and middle school literature and poetry in a local charter school. Mrs. Miller studied English at Arizona State University, Elementary Education at Northern Arizona University, and Humanities at Faulkner University. She and her husband Gary are the parents of two Great Hearts students.
Mr. Clay Scott, Director of Operations, Dean of Students, & Athletics Director
Mr. Scott joined Great Hearts as the Spanish Teacher and Dean of Students for the new Archway Trivium East. Prior to joining the Trivium Community he taught at a number of public and private schools over a twelve year span in Virginia. During that time he developed immersion approached Spanish programs for three schools. An experienced coach, Mr. Scott has coached football, soccer, wrestling, and track and field. Mr. Scott studied Spanish at Brigham Young University and Business Administration at Ashford University. He and his wife, Amanda, are parents to four Trivium students.
Board of Directors
Andrew Ellison – President
Tom Doebler – Vice President
To contact the President of the school board please email  SchoolBoardPresident@ArchwayTriviumEast.org.