Academy Leadership
Mrs. Heather Washburn, Headmaster
Heather Washburn is honored to be the founding headmaster of Archway Trivium East, which will serve the families of the Far West Valley. Mrs. Washburn has taught at Great Hearts Academies since 2011, as she helped to found the Trivium community as a fifth grade teacher at Archway Trivium before taking up middle and high school positions at Trivium Prep and then Glendale Prep, where she taught US history and the Humane Letters seminar. During her tenure with Great Hearts, she has served as a faculty trainer, a lead teacher over fourth and fifth grade, as well as a cross country and track and field coach.  Mrs. Washburn studied history and political science at the University of Arkansas-Little Rock; her professional experience before coming to Great Hearts includes work in non-profits and in the private instruction of both adults and young people. She and her husband, Shon, the parents of three Great Hearts students, make their family home in Goodyear.
Mrs. Cherie Miller, Assistant Headmaster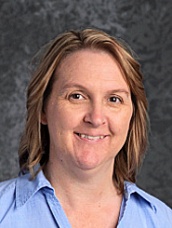 Mrs. Miller is the Assistant Headmaster for Archway Trivium East. She joined Great Hearts in 2015 as a second grade lead teacher after seven years teaching second grade, sixth grade, and middle school literature and poetry in a local charter school. Mrs. Miller studied English at Arizona State University, Elementary Education at Northern Arizona University, and Humanities at Faulkner University. She and her husband Gary are the parents of two Great Hearts students.
Mr. Clay Scott, Director of Operations, Dean of Students, & Athletics Director
Mr. Scott joined Great Hearts as the Spanish Teacher and Dean of Students for the new Archway Trivium East. Prior to joining the Trivium Community he taught at a number of public and private schools over a twelve year span in Virginia. During that time he developed immersion approached Spanish programs for three schools. An experienced coach, Mr. Scott has coached football, soccer, wrestling, and track and field. Mr. Scott studied Spanish at Brigham Young University and Business Administration at Ashford University. He and his wife, Amanda, are parents to four Trivium students.
Board of Directors
Andrew Ellison – President
Tom Doebler – Vice President
To contact the President of the school board please email  SchoolBoardPresident@ArchwayTriviumEast.org.