The Archway Trivium East Lunch Program is entirely managed and distributed by our Parent Service Organization volunteers with all the profits going directly back to the Parent Service Organization. The Archway Trivium East Parent Service Organization has partnered with My Hot Lunchbox to provide a secure, fast, and easy-to-use online lunch ordering system. This program is open to all students, faculty, and staff at Archway Trivium East.
Registration and ordering is now open for the 2019-20 school year! Follow the link below to order lunch or, if you are a first-time customer, follow these instructions to create a free account.
Important Note:
You will need to update your profile with the student's grade for the current school year.
You can do this by selecting "My Profiles" on the left side and clicking the student's name and choosing the correct option in the dropdown menu.
If you have any questions, please contact My Hot Lunchbox at (888) 894-8295 or by email at info@myhotlunchbox.com.
**Please Note: Families with students at Archway Trivium East (ATE), Archway Trivium West (ATW) and/or Trivium Prep (TVP) should create ONLY one account per family that is shared across any of these three schools.**
** Reminder – There is no lunch service on Half Days (12 PM) dismissal **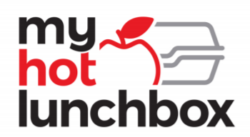 View General Program Information Here
Quarter 3 ~ 2019-20 Vendors include:
Mondays – Chick-fil-A
Tuesdays – NYPD
Wednesdays – Quizno's / Tropical Smoothie
Thursdays – Panda Express
Fridays – Cafe Rio

The program will run through the last full day of school.
For technical problems or questions regarding food or policy, including missed/late orders, credits, or changes/cancellations, please email  info@myhotlunchbox.com or call (888) 894-8295.
---
Lunch Volunteers
Sign up as a volunteer to help distribute lunches at Archway Trivium East and receive free lunch from My Hot Lunchbox! (Fingerprint Clearance is required to volunteer). We will be awarding a $5 a day/per person credit to each school. All credits will be applied at the end of each month. Please email us at info@myhotlunchbox.com if you have any questions regarding the credits.
Thank you for helping to make the lunch program a success at Archway Trivium East!
---
2019-20 Missing/Emergency Lunch Procedure
We understand that sometimes lunches are forgotten or left at home. If you realize a lunch is missing and would like to bring lunch to your child, please bring the lunch to the front office by 11:10am each school day. In order to minimize classroom disruptions and protect the time of faculty and staff, we cannot guarantee that teachers check for missing student lunches and contact you prior to the start of the lunch period.
The Parent Service Organization has graciously offered to keep a limited amount of emergency lunches on hand. Because we want to make sure every child is fed during the school day, if a student does not come to the lunchroom with a lunch or pre-purchased hot lunch, an emergency lunch will be given. An emergency lunch consists of a turkey lunchable and applesauce. The cost of the lunch is $5.00 and all fees should be paid to the PSO the next school day. You will be notified via email if an emergency lunch has been issued.
***PDF files can be read with a pdf reader, such as from Adobe Acrobat Reader