The Archway Trivium East Lunch Program is entirely managed and distributed by our Parent Service Organization volunteers with all the profits going directly back to the Parent Service Organization. The Archway Trivium East Parent Service Organization has partnered with My Hot Lunchbox to provide a secure, fast, and easy-to-use online lunch ordering system. This program is open to all students, faculty, and staff at Archway Trivium East.
**Please Note: Due to system improvements, ALL families will need to create a NEW My Hotlunch Box account this school year. Families with students at Archway Trivium East (ATE), Archway Trivium West (ATW) and/or Trivium Prep (TVP) should create ONLY one account per family that is shared across any of these three schools. If you have credits from last year, please use the same email address when creating your account for 2018-19 on the new My Hot Lunchbox website.**
** Reminder – There is no lunch service on Half Days (12 PM) dismissal **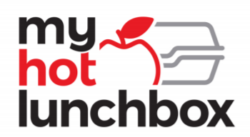 What's New for the 2018-19 School Year
Click Here for General Program Information
Quarter 1 ~ 2018-19 Vendors include:
Mondays – Chick-fil-A
Tuesdays – Chili's
Wednesdays – Subway / Jamba Juice
Thursdays – Panda Express
Fridays – Streets of New York

The program will run through the last full day of school.
For technical problems or questions regarding food or policy, including missed/late orders, credits, or changes/cancellations, please email  info@myhotlunchbox.com or call (888) 894-8295.
---
Lunch Volunteers
Sign up as a volunteer to help distribute lunches at Archway Trivium East and receive free lunch from My Hot Lunchbox! (Fingerprint Clearance is required to volunteer). We will be awarding a $5 a day/per person credit to each school. All credits will be applied at the end of each month. Please email us at info@myhotlunchbox.com if you have any questions regarding the credits.
Thank you for helping to make the lunch program a success at Archway Trivium East!
Click Here to Volunteer for Lunch
***PDF files can be read with a pdf reader, such as from Adobe Acrobat Reader